Menus
Meals, foods and beverages served at schools meet state and federal requirements based on the USDA Dietary Guidelines. All meals, foods and beverages are prepared and served by qualified child nutrition professionals. We provide students with access to a variety of appealing foods that meet the health and nutrition needs of students.
*All menus are subject to change*
This year we are facing unprecedented supply chain issues. We appreciate your patience and kindness as we navigate these challenges. We are opting for more local and seasonal options to limit the impact to our menus. However, some last minute meal changes may be necessary due to supply chain issues.
One of our priorities is to offer local and seasonal foods to our students. We are prioritizing choosing clean label products, preparing foods in our central kitchen, limiting added ingredients, and supporting local vendors.
Here a few of products that can found on our menus.
Alicia's Tamales Los Mayas, Hayward, Ca

We began offering these tamales in November 2021 as part of our supper menu.
Alicia's Tamales Los Mayas' provides an experience where students can enjoy delicious, hand-crafted, homemade tamales made from high quality, local and organic ingredients, and most importantly, love.
Bonami Bakery, Pittsburg, Ca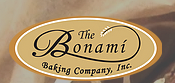 This family owned and operated bakery makes the most delicious baked goods, and because of their passion for feeding children that have some delicious items that are school compliant. We are currently offer their bagels daily at Shoreline Middle School. We served their conchas (Mexican Sweet Bread) at all schools for Dias de los Muertos. Starting in 2022 we will offer their bagels which we bake in house at all schools.
Chef Menu Options and Chef Specials, Del Mar Kitchen
We are fortunate to have a cook on our team who helps to prepare meals for our students. Starting in October we began offering weekly chef specials on Fridays. Families can see all meals prepared in house denoted on our menu with the chef hat icon.
FatCat Bakery, Sacramento, Ca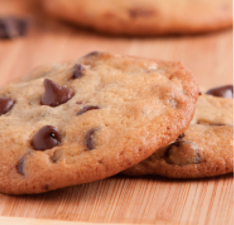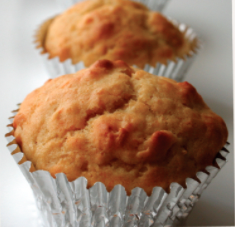 FatCat bakery uses all-natural ingredients. They use REAL, minimally processed food just like you would find in your own kitchen, for example 100% pure butter, pure cane sugar, and real Lemon zest and Lemon oil. They are also committed to sourcing many of their ingredients locally, often from within a 50 mile radius including all of their dairy and California Wheat. Based on district requests they have also developed a low-sugar muffin batter. We will be starting to offer fresh baked muffins with reduced sugar batter at Shoreline Middle School in Feb 2022. The chocolate chip cookies offered at all sites are from FatCat bakery.
Green Bellies Chug-able Cheese Sauce, Chicago, IL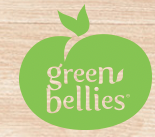 This clean label cheese sauce is used for nacho day at Shoreline Middle School. Green Bellies products are free of processed white sugar, added GMO's, harmful additives and fillers.
Local Produce
We have begun reopening our salad bars with approval from the health department. We purchase local as much as possible and some organic produce to serve our students. We will continue to prioritize local and look forward to developing more relationships with our local farming community.
Richards Grassfed Beef, Regenerative Ranch, Oregon House, Ca
Starting in 2022, Richards Grassfed beef patties will be used to make all the burgers we offer in our schools sites. Richard's is committed to not only 100% grassfed beef but also to regenerative ranching practices. Their cattle is never fed hormones or antibiotics. Grassfed beef offers more micronutrients including beta-carotene, Vitamin E & B, essential Omega 3 fatty acids, Conjugated Linoleic Acid (CLA), and Trans Vaccenic Acid (TVA). Learn more about Richards Grassfed Beef and regenerative ranching here.